The Amherst Central Alumni Foundation, Inc. (ACAF) kicked the 2022-2023 school year with a meeting at the Family Tree Restaurant on September 1, 2022. At the meeting, the ACAF's new President, Treasurer, and Secretary officially assumed their new roles with the foundation's board of directors.
Board Officers for 2022-2023:
President:
Jessica Muenter '90
Vice-President:
Larry Ross '72
Treasurer:
Samantha Sweeney General '07
Secretary: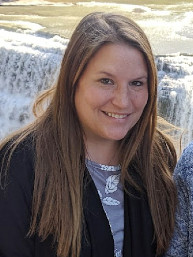 Emily Warren Zimmer '06
Incoming President Jessica Muenter had this to say about here new role, "I'm honored to take over the position of President of the Alumni Foundation and hope to continue the good work the Foundation has done in the community to not only keep alumni informed of happenings, but also to provide the excellent Amherst education we have all received."
Also at the meeting, the ACAF said good-bye to board members John Dengler '82, Sue Fretz '73 (Immediate Past Treasurer), Marilyn Rohl '70 (Immediate Past President), Donna Roll '71, and Lindsay Wolfe '77. The Foundation thanks them for their numerous years of service and commitment to the foundation's mission.
The ACAF is looking forward to an exciting year supporting the Amherst Central School District.
Here are some photos from the meeting.