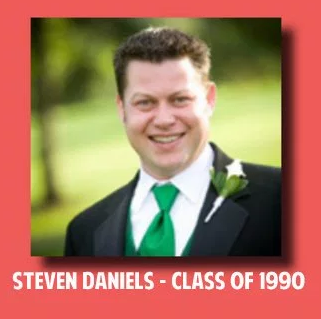 Steven's Spirit of Giving in memory of Amherst Alumnus Steven Daniels '90, will hold a fundraiser to benefit local Cancer Research at RPCCC (former RPCI), and Steven's Buddy Bench Project (playground/anti-bullying), on Sunday, September 8, 1-4 p.m. at the Audubon Golf Course Pavilion, 500 Maple Road, Williamsville. For tickets and basket donations contact – Contact Gail Daniels at stevensspiritofgiving.03@gmail.com – 432-8805, or Donette Darrow at 308-3595.
Steven's Spirit of Giving was established in 2011 in memory and honor of Steven A. Daniels and his giving spirit. Imagine a world with no cancer and no bullying.
To read more about the event, you can view the press release by following this link.